As the temperatures turn from crisp to down right cold, it's time to consider closing down your Schoolyard Garden for the season.
Unsure how to get started? Fear not! We've created a quick how-to video and guide sheet to assist you.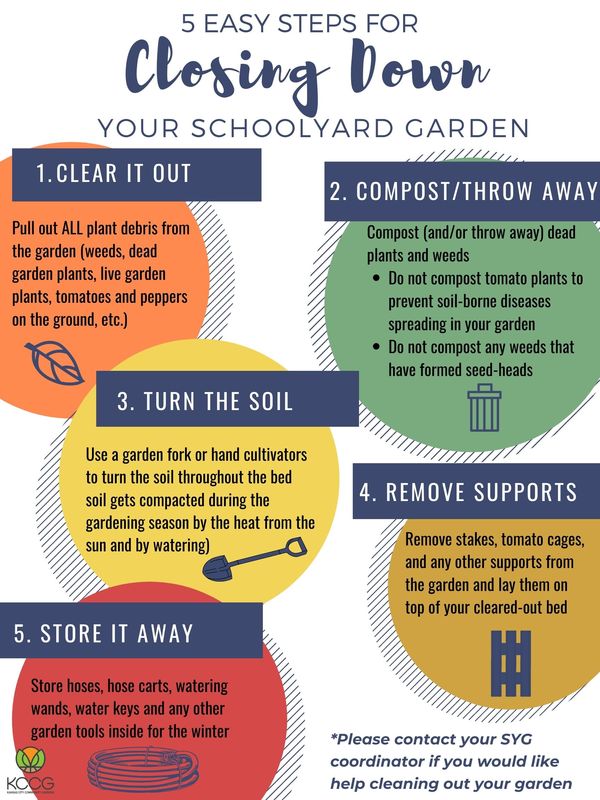 Now that you know the how, let's talk about the why.
Why should you close down the garden?
Removing old crops, mulch, supports, and turning the soil helps give your garden a good healthy start for your next growing season.
Doing these tasks now can save you a few steps when it comes time to plant in the spring.
By storing away any garden supplies over the winter, you are protecting them from the elements and ensuring that they work properly come spring.
If  you have any further questions about how to close down your schoolyard garden, please don't hesitate to reach out to your garden coordinator.