Winter is a sleepy time for many gardeners, but here at schoolyard gardens, we're keeping busy! Along with garden constructions, we're topping off beds with compost, tilling up compacted soil, and making minor repairs to raised beds. The time in between growing seasons provides us with a great opportunity to do some much-needed schoolyard garden maintenance.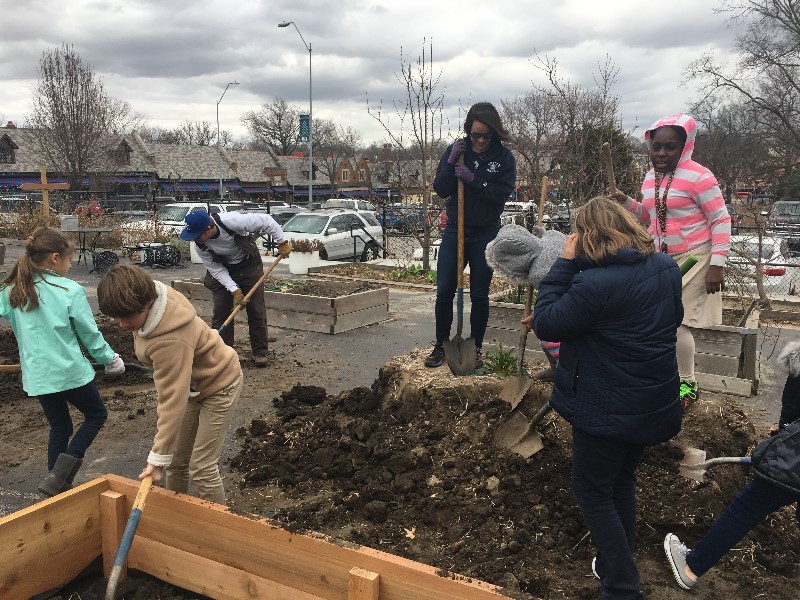 Last month, we replaced 5 beds at Border Star Montessori, a Kansas City Public School located in Brookside.  Border Star was one of Kansas City Community Gardens' early members to the Schoolyard Gardens program. They have 30 raised beds which are used by both students and families.  With the help of the Kansas City Centurion volunteers, and an energetic group of 4th – 6th graders, we built new double-stacked raised beds in just a few hours. It's always fun to see how excited the children are to build and fill the beds, even on a cold day.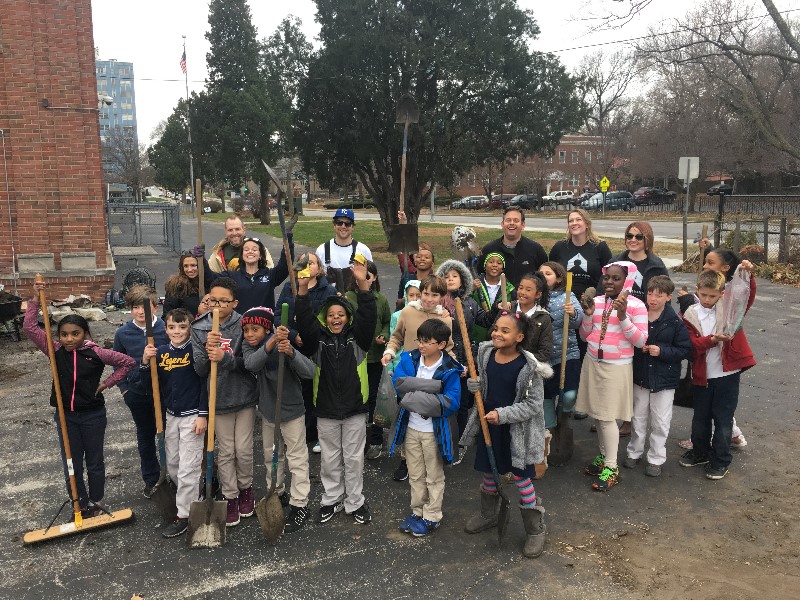 As we were shoveling, I overheard one student describe to her friend why worms were so important for healthy plant growth. Seeing students display such knowledge is really inspiring, as it shows the pride they take in caring for their garden.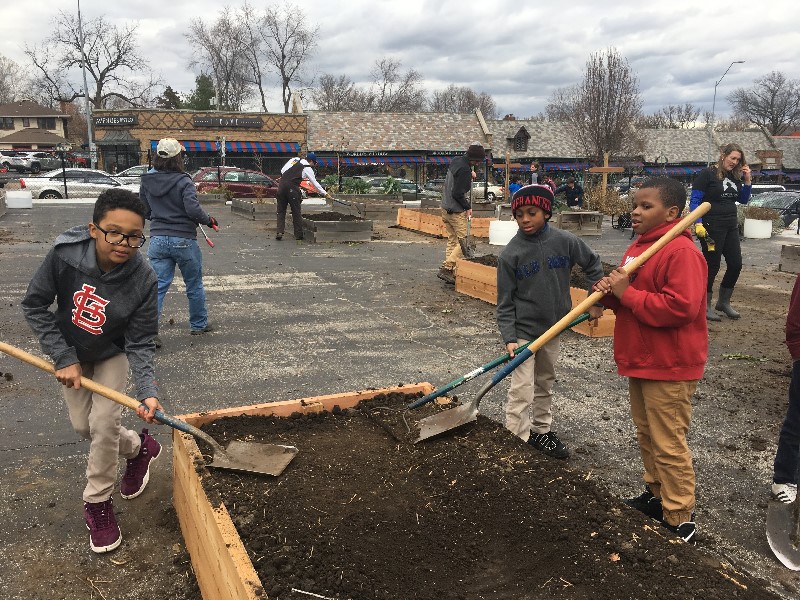 Border Star's schoolyard garden is coordinated by parent volunteers. The parents coordinate with teachers and the after-school program to bring the students out to the garden for planting, garden check-ins and harvesting. The garden offers a learning opportunity to connect children to the sources of their food, while providing healthy, fresh vegetables the children can take home to their families. The Schoolyard Gardens team is looking forward to seeing the crops these new beds will produce this coming spring!