The after-school garden club at William Southern Elementary has been working hard in the garden this spring!
Earlier this season, the group braved the cold weather to plant seed potatoes, arugula, turnips, carrots, and lettuce. Although it was difficult for the kiddos to imagine these veggies sprouting in the frigid soil, we talked about how important it was to get our seeds in as early as possible so we can make the most of our short spring season.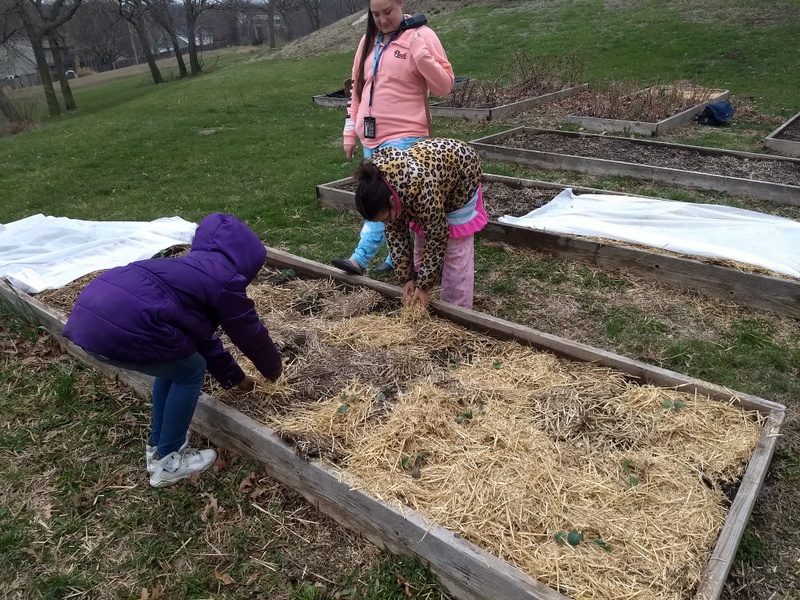 As the weather warmed up, we learned how to plant broccoli and kale from transplants, and added a few strawberry plants to our perennial party. The students will now be able to enjoy bountiful yearly harvests of raspberries, blackberries, and strawberries!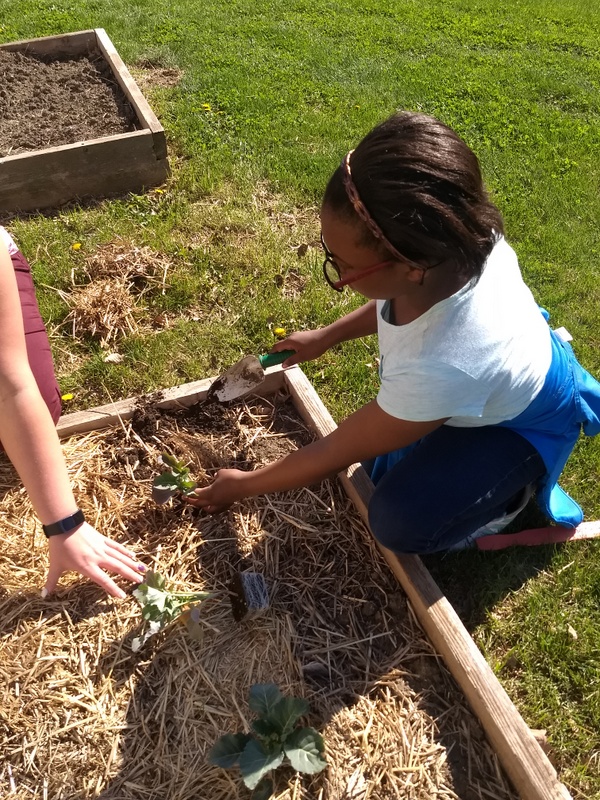 This past week we finally got our first taste of warm spring weather! We fertilized, replaced a few kale plants that were damaged from the cold, and watered deeply to revive the garden.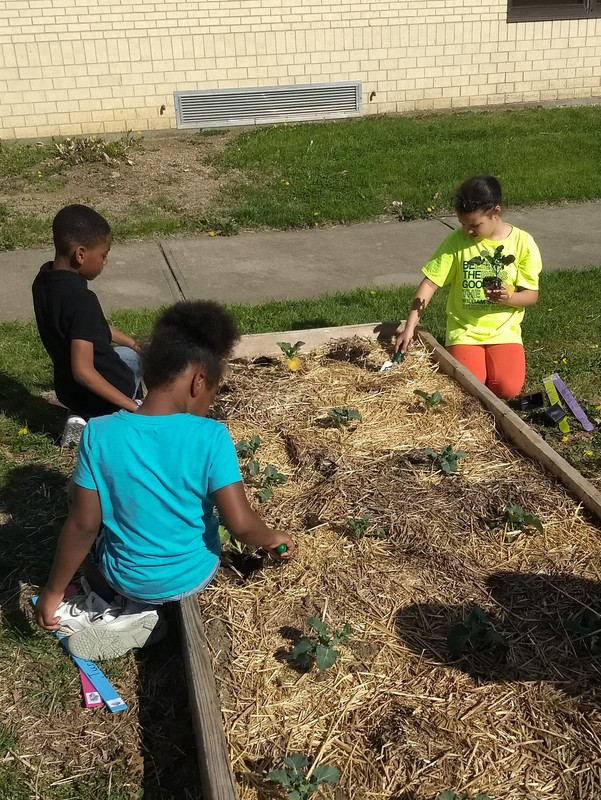 In celebration of the spring, we placed some colorful garden markers the class had decorated around the veggies, and got a little mist from the hose from Ms. Angie! Hopefully the water will help us grow in the garden as much as our plants.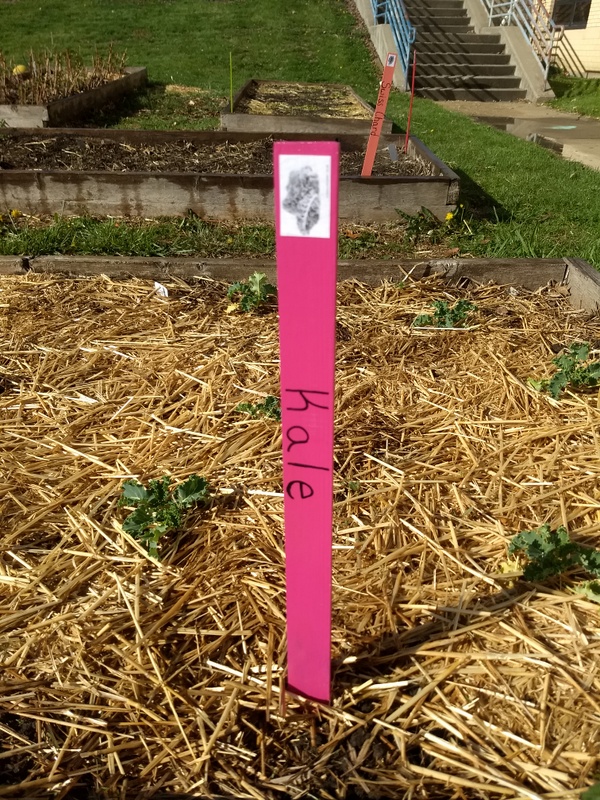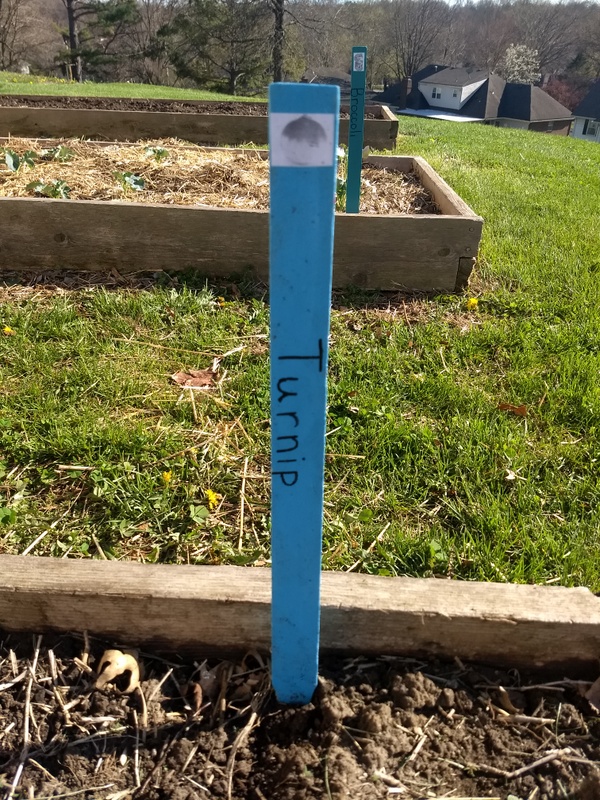 Thank you to Ms. Angie and the garden club at William Southern Elementary for your hard work this season! We are looking forward to tasting some delicious veggies at our harvest party in a few weeks to wrap up our spring season!