The end of the school year is approaching and summer is sneaking into Kansas City with temperatures hitting 90 degrees yesterday! Out at our Schoolyard Gardens it is time to harvest spring greens and make room for summer plants.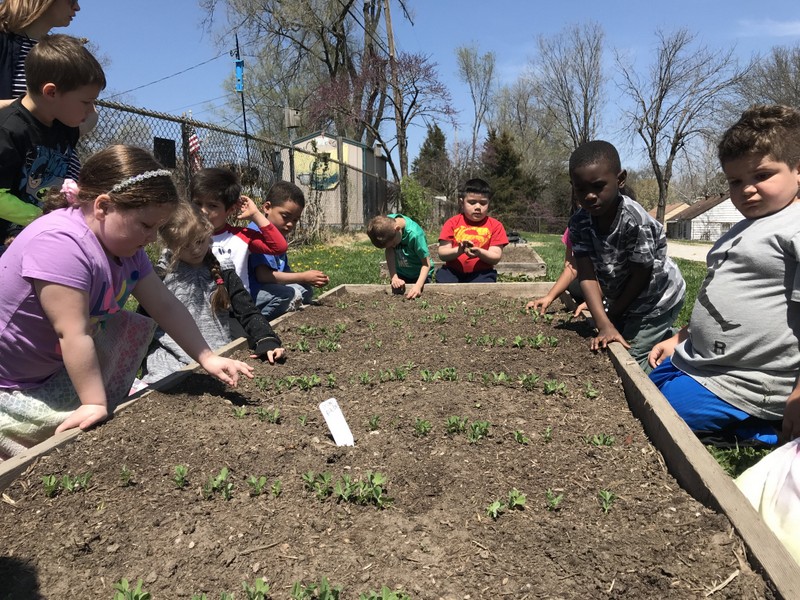 Schools can expect to harvest their lettuces, spinach, arugula, green onions, radishes, mustard greens and cilantro this time of year.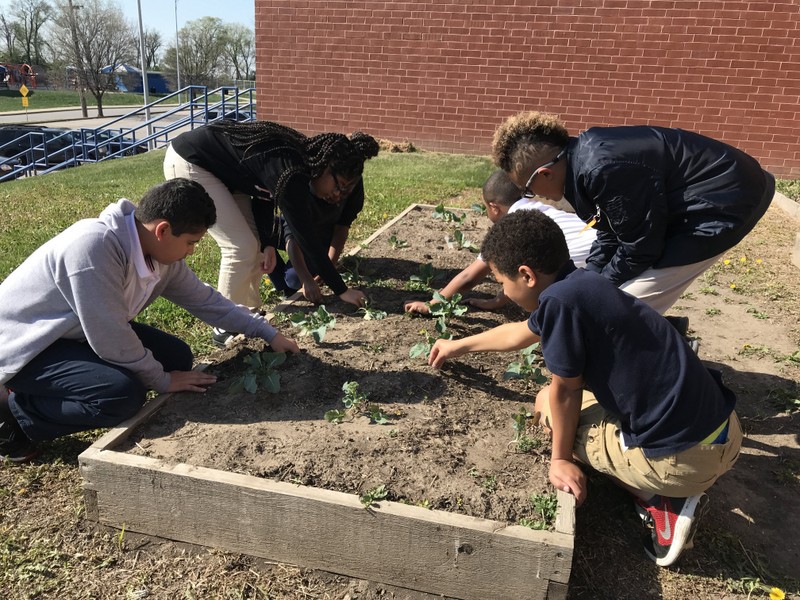 Some schools harvest continually through out the spring season, getting tastes of the greens of radishes, turnips, mustards, and more. By now, most of the plants are mature and ready for a final harvest.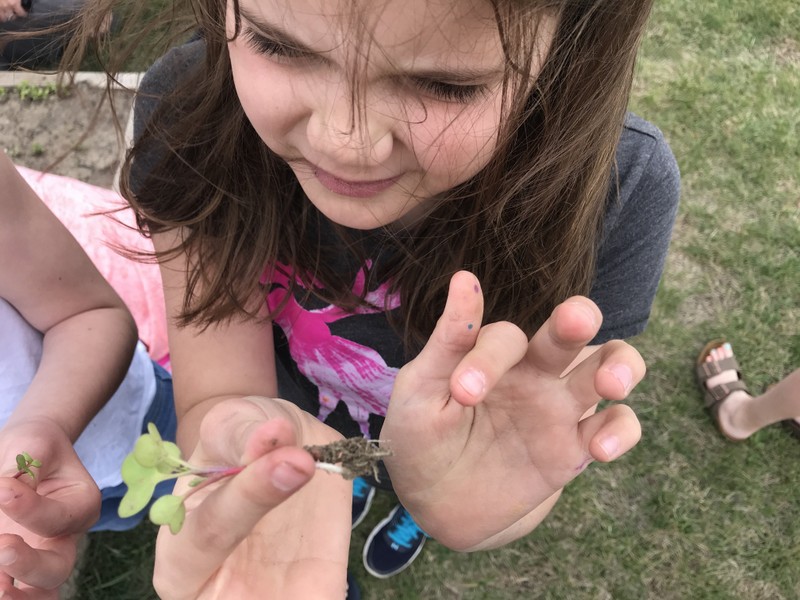 One of my favorite ways to savor the late spring harvest is by making a colorful salad using what is growing in my garden.
HANNAH'S SPRING GARDEN SALAD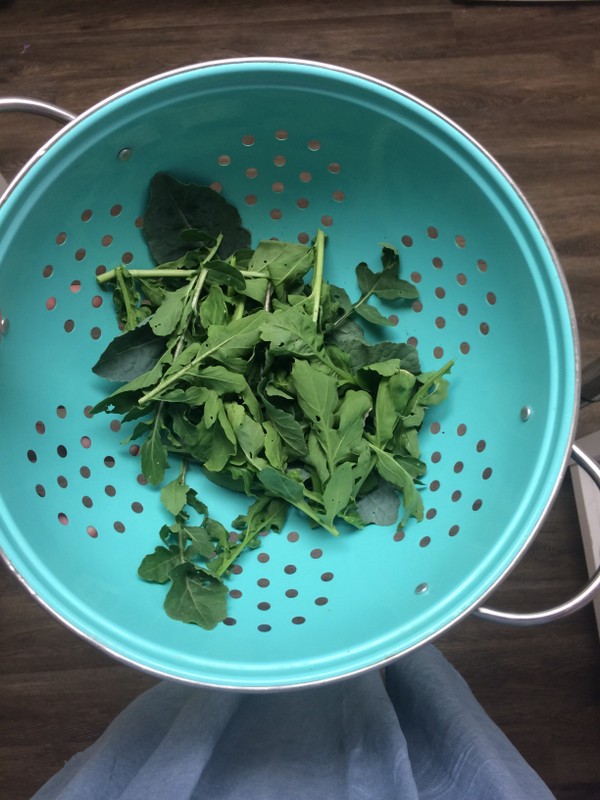 SALAD INGREDIENTS—
Spinach
Lettuce
Arugula
Cilantro
Green Onions
Strawberries
SALAD DRESSING—
Lemons
Dijon Mustard
Olive Oil
Honey
Salt
Pepper
Harvest the vegetables from the garden. Wash well (along with strawberries) and pat dry. Chop up the green onions and strawberries. Add all vegetables to a big salad bowl. In a jar with a lid, add juice from 1 lemon, 1 teaspoon of Dijon, ½ cup olive oil, 1 teaspoon of honey, salt + pepper. Shake well. Taste and adjust flavors as needed. Add dressing to salad mix and enjoy!