Vegetable: Turnips
SYG Variety: Purple Top
Turnips are a good source of vitamin C, which helps your body's immune system stay healthy. We rely on our immune system to protect us from germs!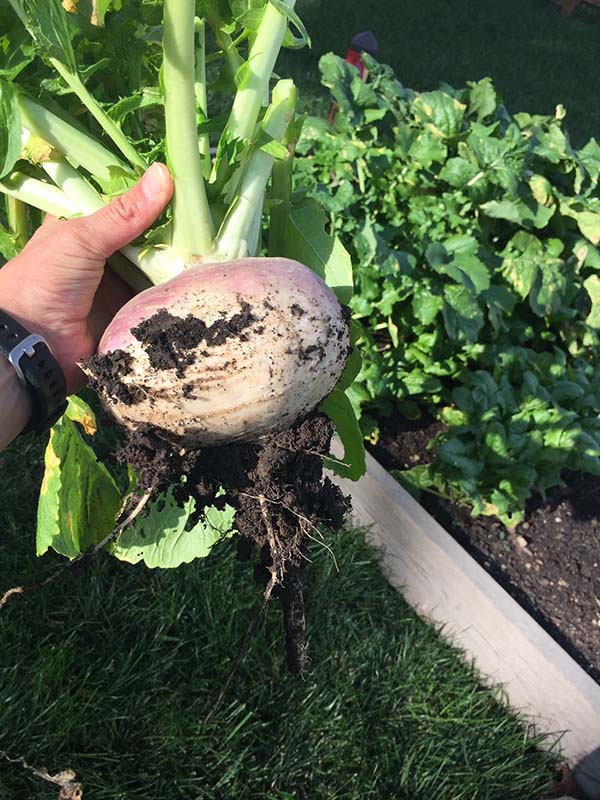 Still learning to like turnips? Me too. Try our Turnip Carrot Mash—this recipe combines turnips and carrots with some butter and spices for a delicious, garden-inspired dish.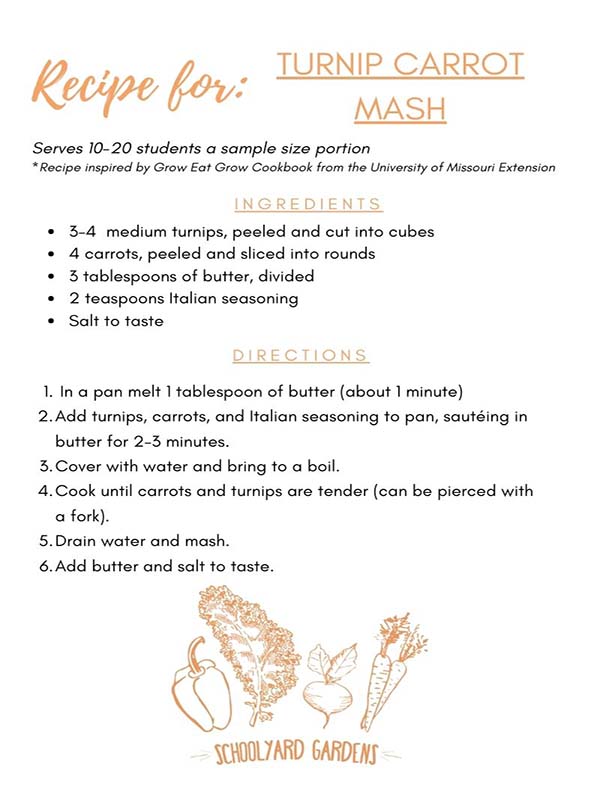 The most important thing about successfully growing turnips, is thinning the seedlings. It's important to do this so that the root (one of the parts we eat) grows into a nice round bulb.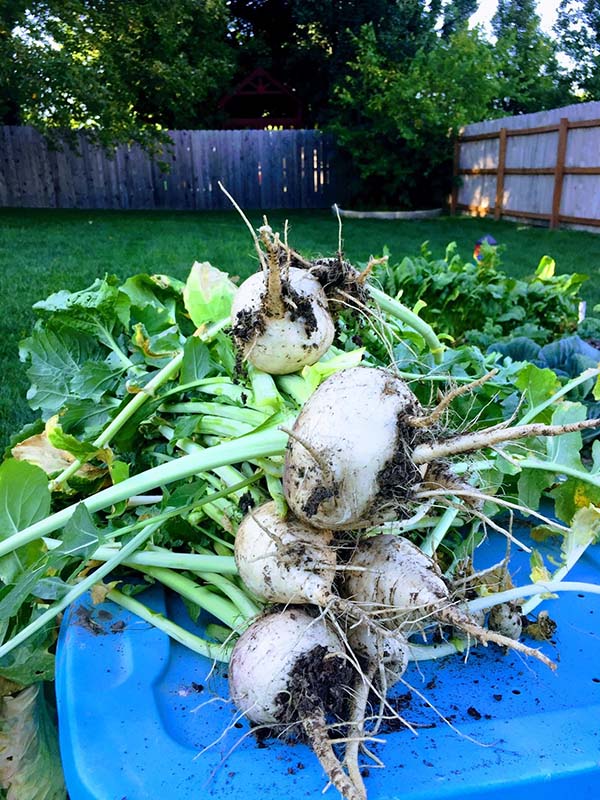 Don't worry if you forgot to thin your seedlings this year. Watch our How To Thin Your Seedlings tutorial in preparation for next spring and until then, just eat and enjoy your turnip greens!
Planting Instructions:
4×12 beds (K-12) 2 packs of seeds will fill a whole bed
3×9 beds (Preschool) 1 pack of seeds will fill a whole bed
Make a line with your fingers about ½ inch deep.  Thin seedlings 4" – 6" apart.
Plant to Harvest Time: Spring and Fall, 7-10 weeks
Check out SYG's How to Harvest Turnips video.
For more information about turnips and a chance to act out Grandma Lena's Big Ol' Turnip story with your students, check out our Turnip Vegetable Spotlight.