We have an exciting addition to this year's spring plant and seed order form – Tatsoi!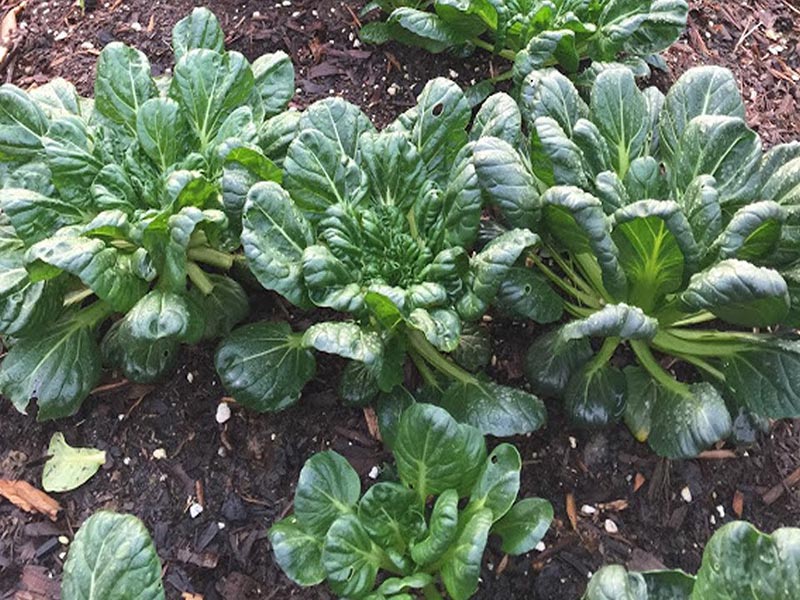 Pronounced tat-soy, this versatile cool season Asian green is a cruciferous vegetable (think kale, cabbage, mustard greens, etc.) and is very mild in flavor.
It's easy to grow, with very few pest issues, and goes well in almost any recipe that calls for greens!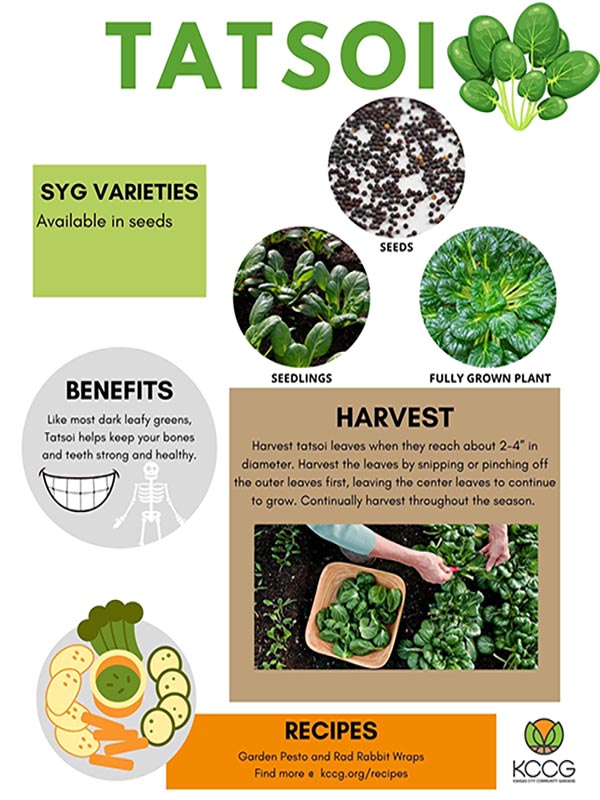 Here are a few additional tips and tricks to keep in mind –
Thin it – To give tatsoi plenty of room to grow, thin seedlings to stand about 8-12″ apart. Thinning will also extend your growing season and keep plants from bolting early in the season aka – more chances to harvest!
Continually Harvest – Tatsoi is what we here at SYG call a 'fast' crop, meaning it's ready to harvest 3-5 weeks after planting. The fun doesn't stop there though! This green can be continually harvested throughout the season giving you many opportunities to incorporate it into recipes!
Speaking of recipes, one of my favorite ways to eat tatsoi, is sautéed in a little butter or olive oil with garlic. It makes a delicious and simple side dish or can be scooped over rice and accompanied by a fried egg for an easy and nutritious meal.
Try it raw in your favorite salad or check out our Garden Pesto and Rad Rabbit Wraps, both of which call for any greens growing in your garden. This spring, make it tatsoi!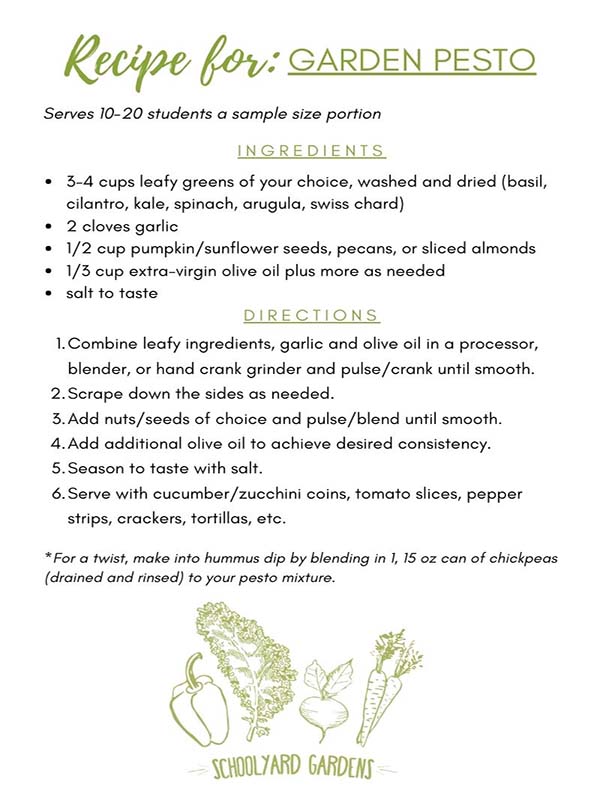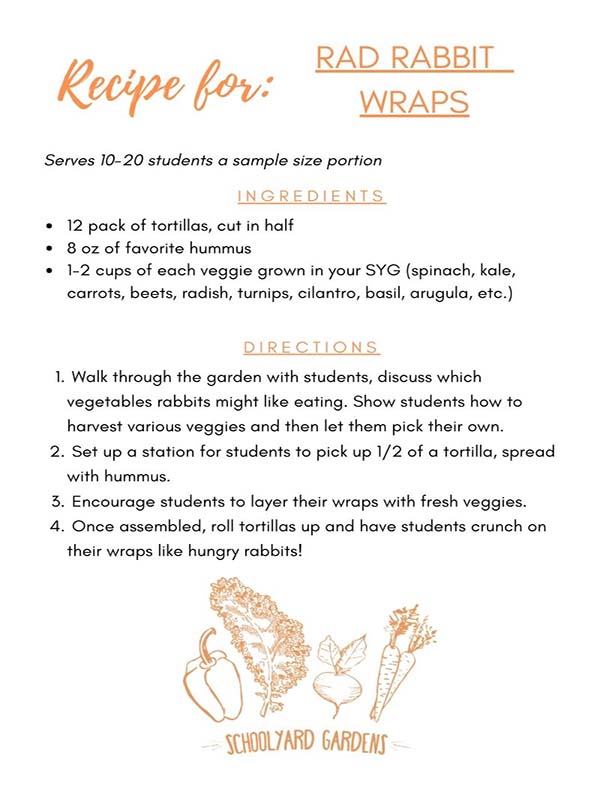 As a friendly reminder, the last day to place your spring order is April 1st and your spring planting window is March 14th – April 8th.
Your spring order form should be in your inbox from the sender "Schoolyard Gardens." Emails from here can sometimes get stuck in spam/junk, so please check those locations if you're not seeing it. If you still aren't seeing it, please contact your SYG coordinator for assistance.
Happy spring everyone!