Refreshing autumn temperatures are here, but in no way does this mean the garden season is over. Depending on when winter settles in, there could still be several weeks of harvesting from the garden.
Unsure how to harvest some of your veggies? Check out our various how to harvest videos on our Schoolyard Gardens YouTube channel here.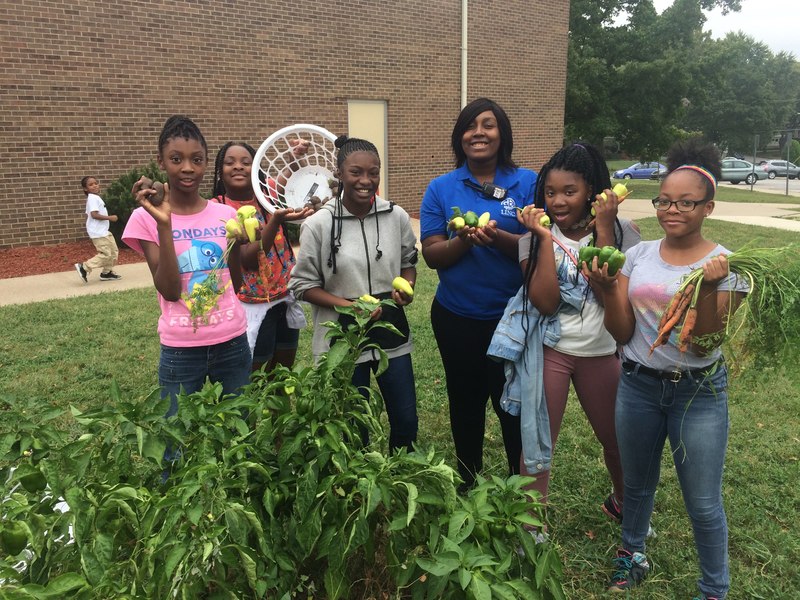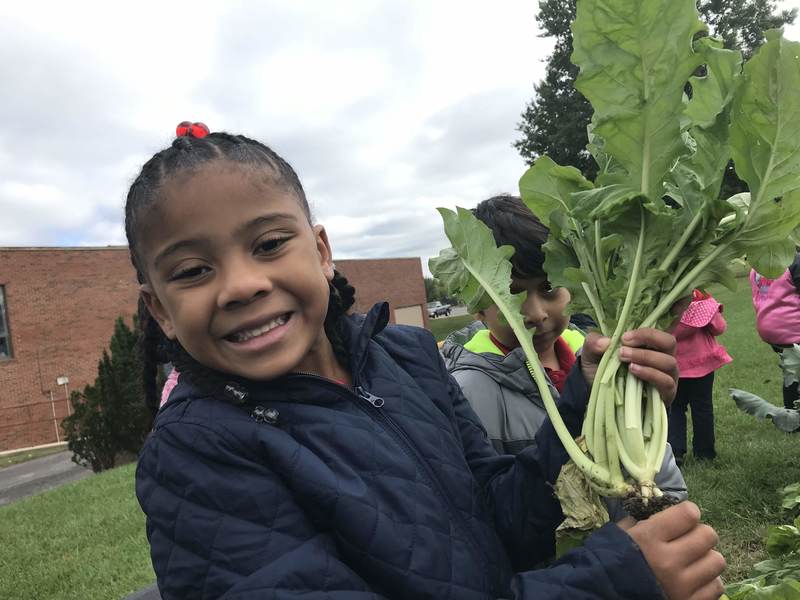 Continue harvesting multiple times from your lettuce, spinach, kale, and collard plants. These vegetables typically thrive in colder temps staying crispy and tasting a bit sweeter when grown in colder weather.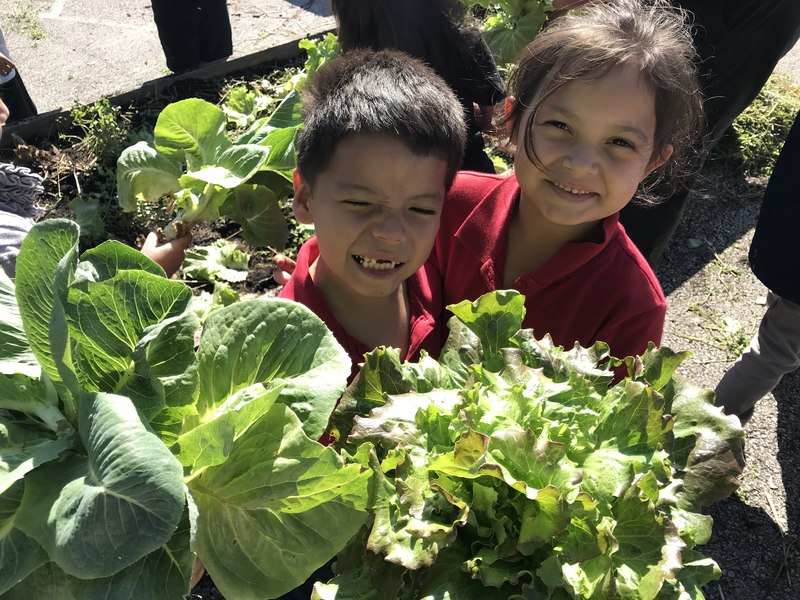 Don't give up on your slower one time harvest vegetables either! For example, broccoli, carrots , beets, and radishes (as long as you are watering three times a week) should fully mature before temperatures drop.
You may have noticed your tomatoes and peppers slowing down and that's okay. Go ahead and harvest them and try this delicious Green Salsa Recipe from the food blog  A Couple Cooks .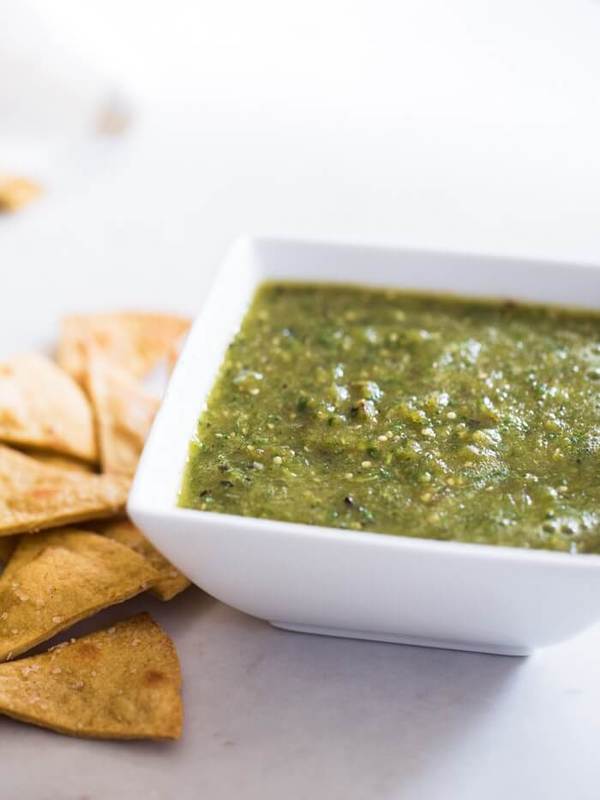 When freezing temperatures start to appear in the  weather forecasts, we often have gardeners asking "should I cover my garden?" This all depends on the how low temperatures fall and which vegetable plants you  are trying to protect.
Below is a quick explanation of the difference between light, moderate and hard freeze and how you can protect your vegetables.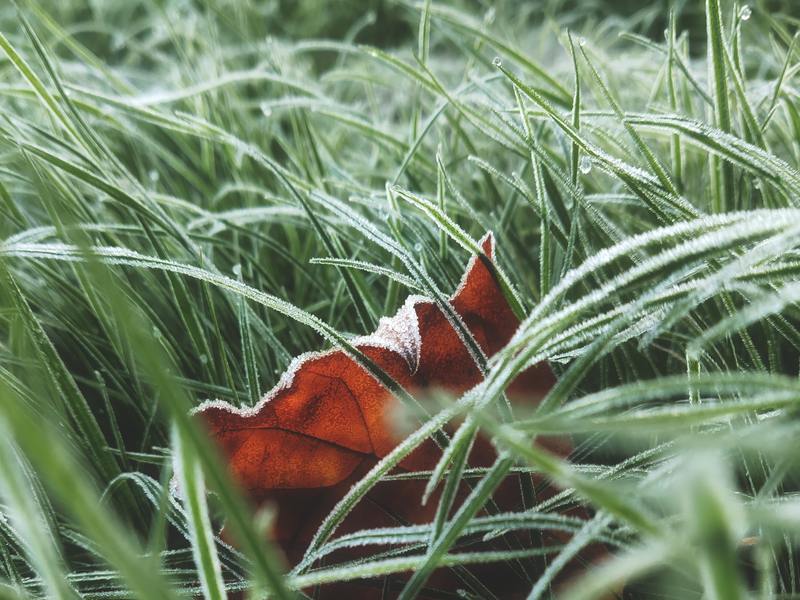 Light freeze – when temperatures fall to 32-29 degrees. These cold temperatures will most likely damage your summer vegetables such as your peppers, tomatoes, cucumbers and sweet potatoes. Sweet potatoes and basil are very sensitive to the cold and should be harvested way before threat of any type of frost.
Moderate freeze –  when temperatures fall to 28 – 25 degrees. Lettuce, mustard greens, turnips and radishes will not survive unless they are covered by row cover or light muslin fabric.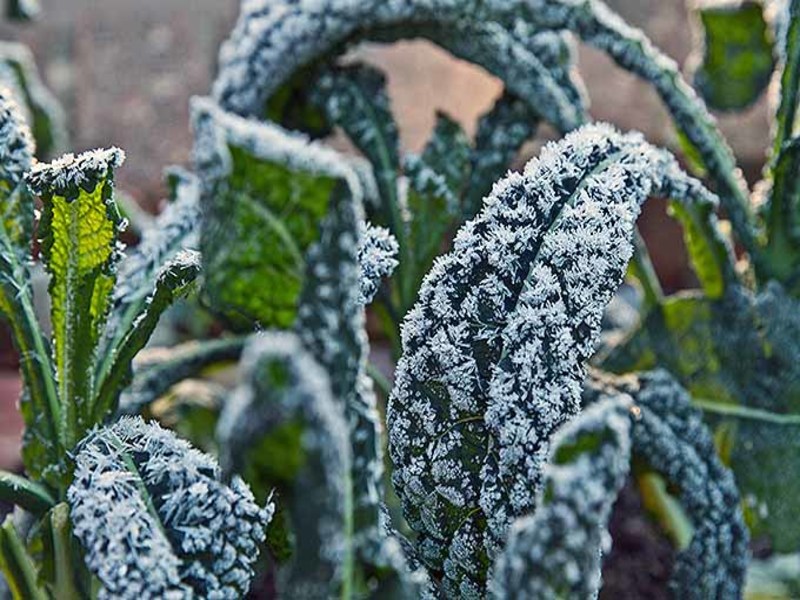 Hard freeze – when temperatures plummet to 24 degrees and below.  This is cold, but the good news is that if you mulch with a thick layer of straw, your hardier cold weather vegetables such as spinach, collards and kale will winterize or survive and grow throughout the winter.
Fun Fact –  The Farmer's Almanac predicts that Kansas City's first frost will be October 28th!