Garden maintenance are important tasks that can sometimes be a little intimidating to a new gardener but, here at Schoolyard Gardens, we've made it easy!
Check out our garden maintenance videos and tips below.
Watering –
We recommend using a hose with a shower attachment to water your school garden. To help your veggies thrive, water three times per week for about five minutes per raised bed. Most schools find a Monday, Wednesday, Friday schedule is easy to follow and this length of time ensures that you're getting a good deep watering.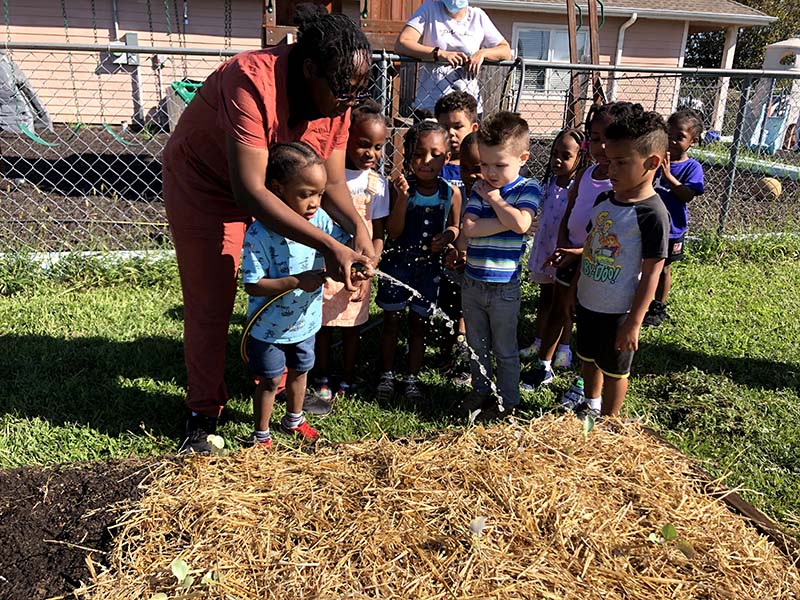 Mulching –
We suggest using straw as mulch. Mulch helps to keep the weeds at bay and helps keep your soil temperature regulated so that roots stay nice and cool. Check out our "Are you Mulching" blog post to learn more.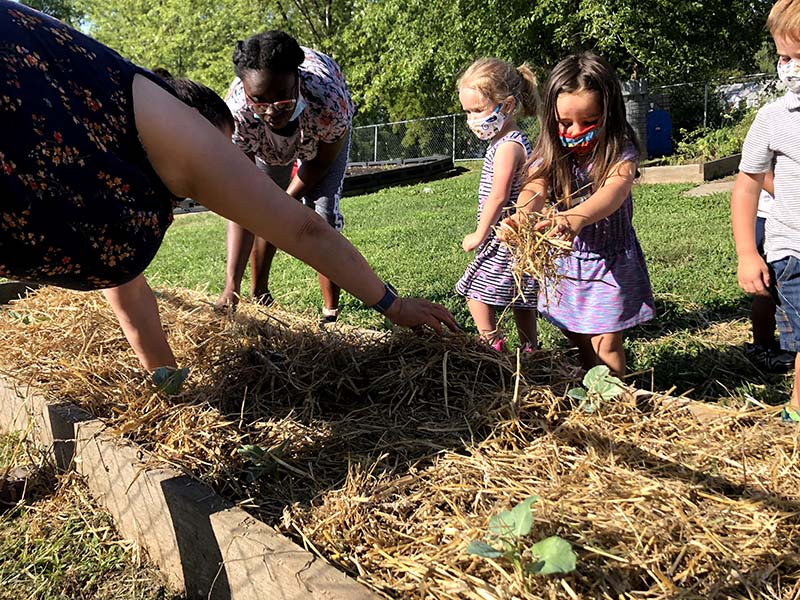 Thinning –
Possibly the most intimidating of all the garden maintenance tasks, thinning is simply removing seedlings to make room for those that will become the actual vegetable you harvest. It might feel mean to pull those little baby seedlings from the soil, but trust me when I say, you must do it! Plus, all the seedlings you thin can be eaten as micro greens on a nice salad, in a wrap or dip, or just munched on right there in the garden! Check the back of your seed packet for spacing recommendations of each veggie.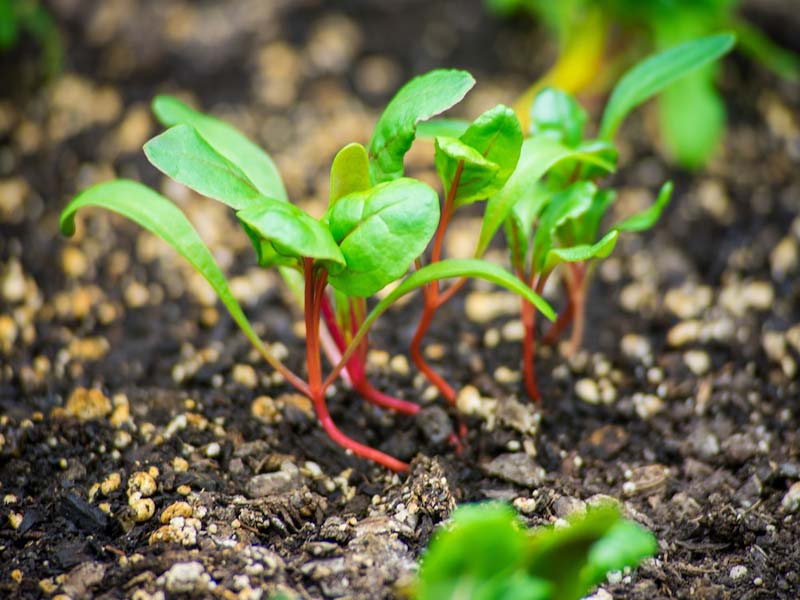 Pest Check –
Checking your garden for pests a few times a week helps to lessen the likelihood of major pest destruction in your garden. This time of year, cabbage loopers can be a big problem, so to take care of them, we recommend using dipel dust or captain jacks, both sold at KCCG. Learn more in our blog post "What's Eating My Plants."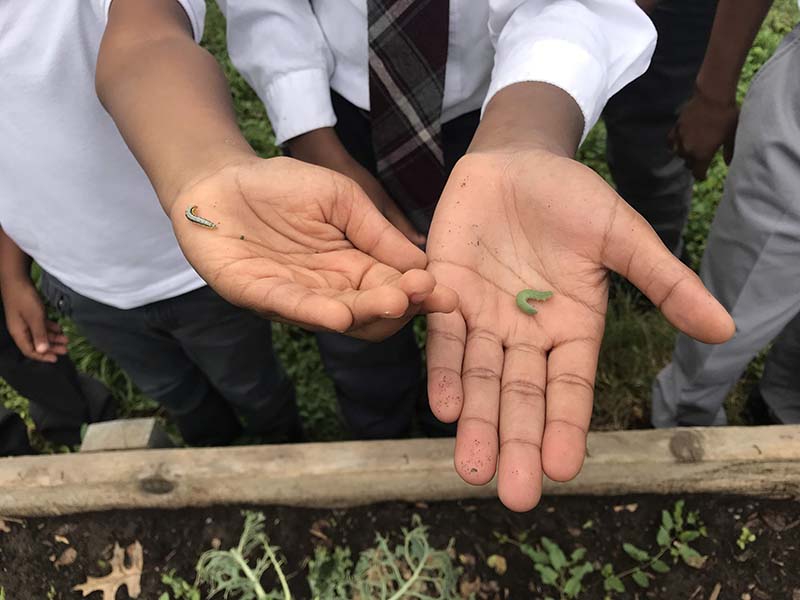 Weeding –
In a garden, a weed is simply any plant that is out of place. This means that if you didn't plant it, pull it. Weeding your garden is an important task that we recommend you and your students do two times per week. We pull weeds from our garden because letting them grow usually means there isn't space for veggies to thrive. To make weeding fun, check out this blog post, "How to Make Weeding the Garden Fun."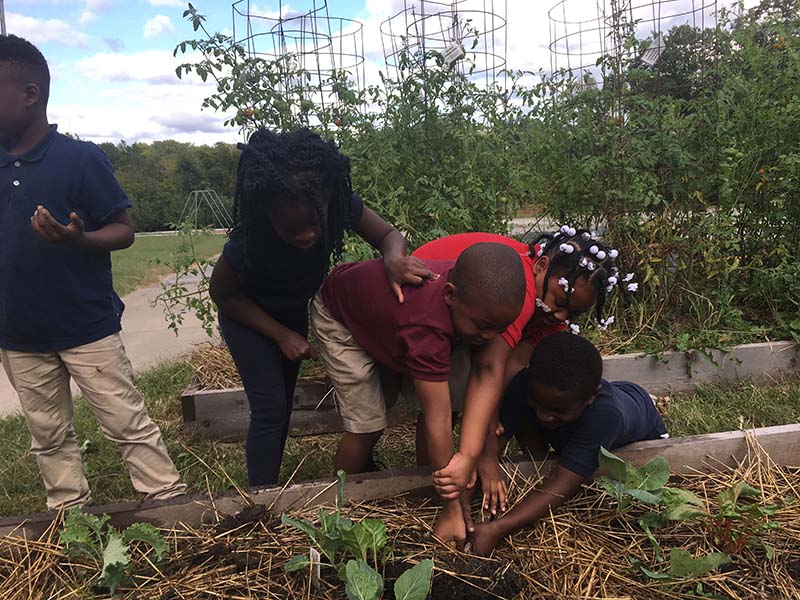 Harvesting –
Probably my favorite of all the gardening tasks! After you put in all the hard work of tending to your garden, the harvest is your reward. Harvesting on time is important though, because some veggies, when left too long, may bolt or rot in the garden before you're able to enjoy them. For individual videos on "how to harvest" check out our YouTube playlist here.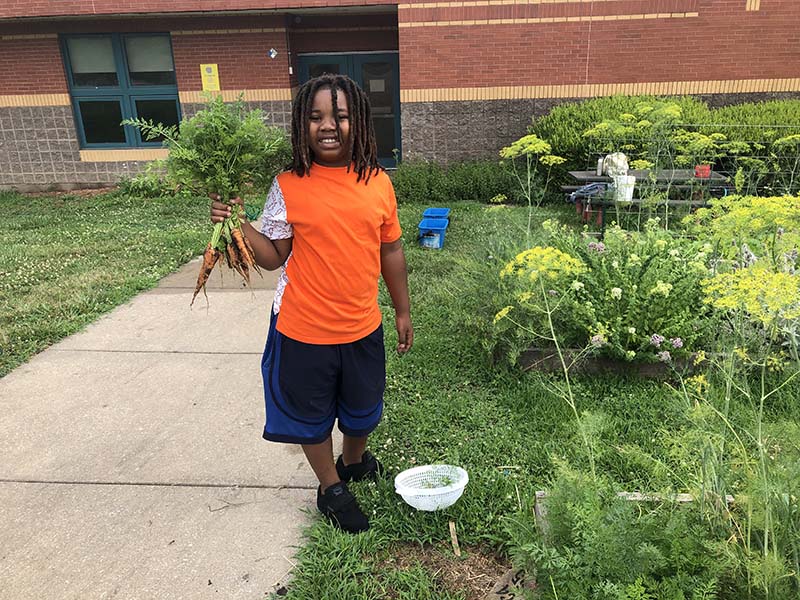 And don't forget to check out all our delicious garden harvest recipes too!
As always, please feel free to reach out with any questions and happy gardening!