The second recipe in our One Bite Lesson series, Cream Cheese Radish Rounds, is a favorite among students. Pre-COVID-19, the Cream Cheese Radish Round was a crowd pleaser at many a Schoolyard Garden harvest party and a sure way to get kids to exclaim, "I think I like radishes!".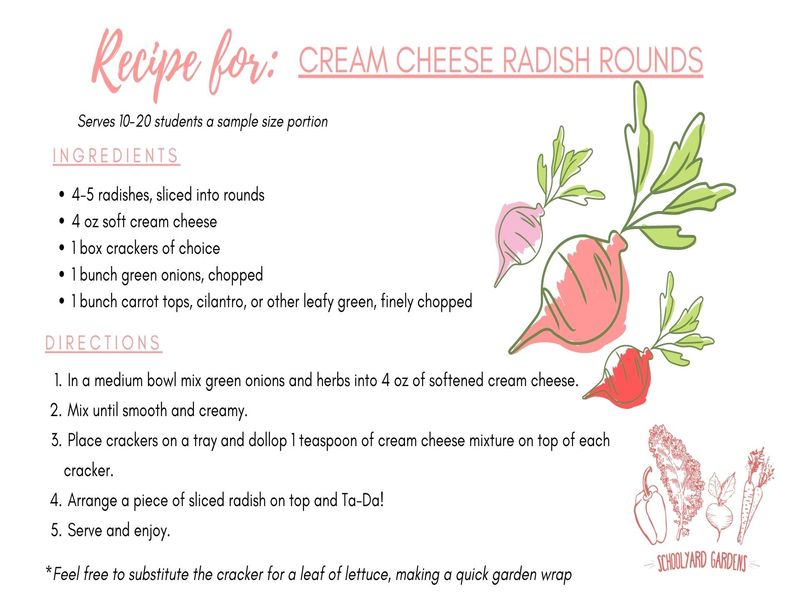 Besides being delicious, this recipe is also easily adaptable as you can sub in almost any veggies and/or herbs you have growing in your garden. And as an added bonus, it's good for you! Radishes are a great source of vitamin C and potassium. Watch out oranges and bananas!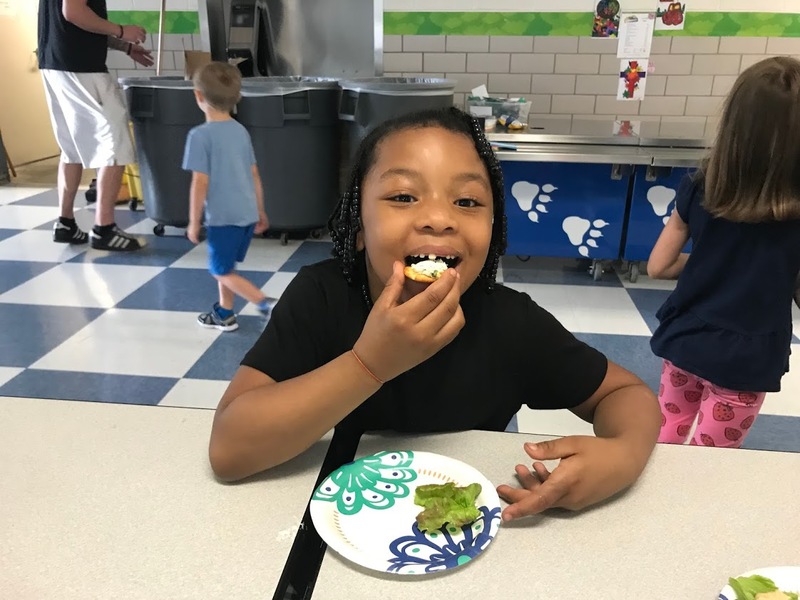 Ready to try this recipe for yourself? Watch as Crystal, our K-12 Coordinator, walks you through the steps of harvesting, making, and of course tasting, a batch of Cream Cheese Radish Rounds.
(Special thanks to Goodcents Foundation for sponsoring this video)
Craving more radish knowledge? Check out our blog post, Radiant Radishes, here.