Vegetable: Bulb Onions
SYG Varieties: Candy (yellow), Candy Apple(red), Superstar(white)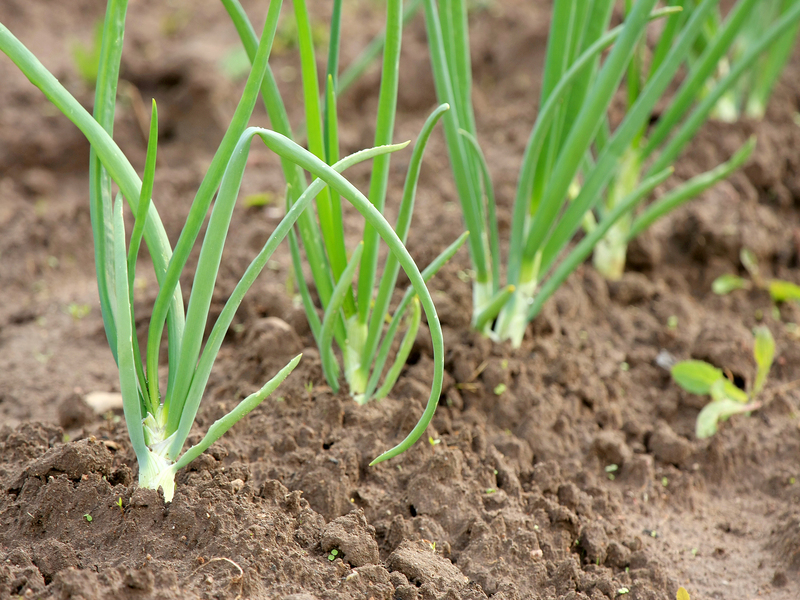 Planting Instructions:
Plant onion plants 1" deep with the root end facing down
The plants (green part) will stick out of the ground about 2-3"
The plants should be planted in rows spaced 3-4" apart – giving each plant room to grow into a bulb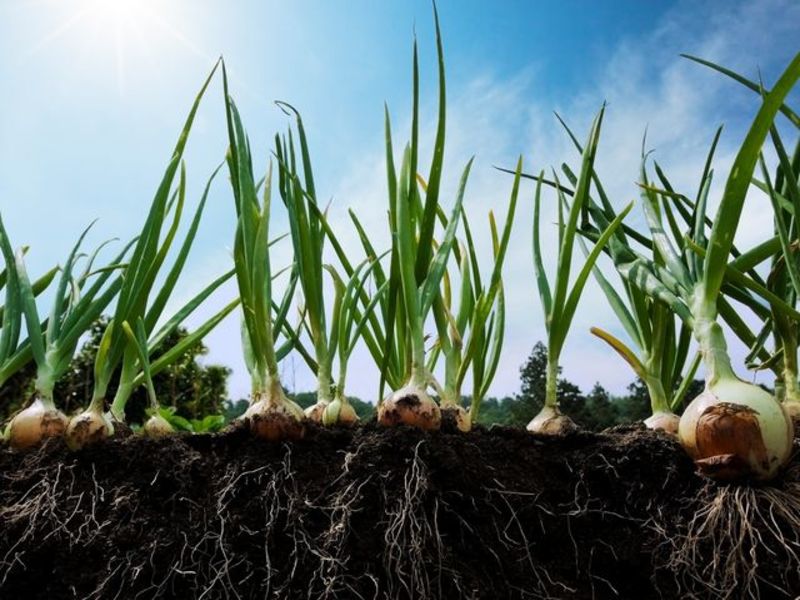 Plant to Harvest Time Frame: 100 days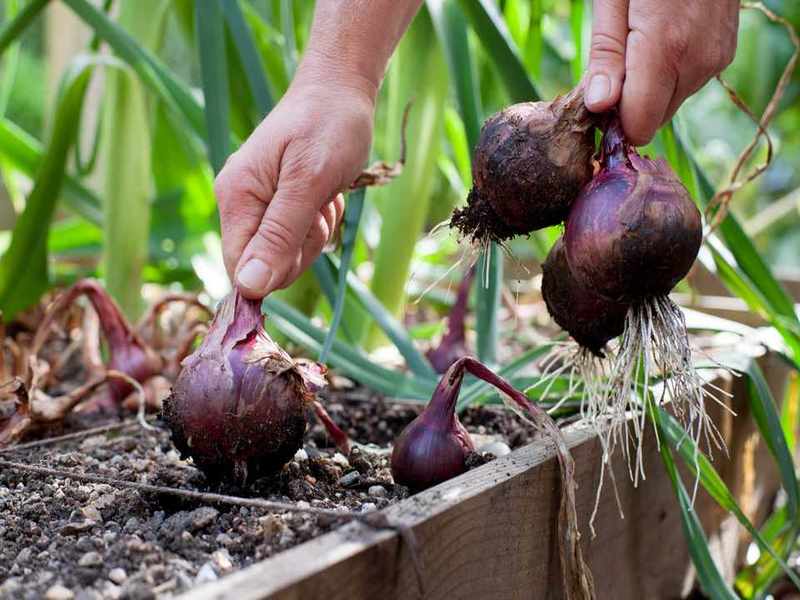 Harvest: Once the tops of the onion plants have folded over, leave them in the ground for another 10 days. When you are ready to harvest pull the plant and bulb from the ground, and let them sit in the sun to dry.
Tips and Tricks:  After onions are dried in the sun, they can be stored in a cool dry, dark place for 3-4 months.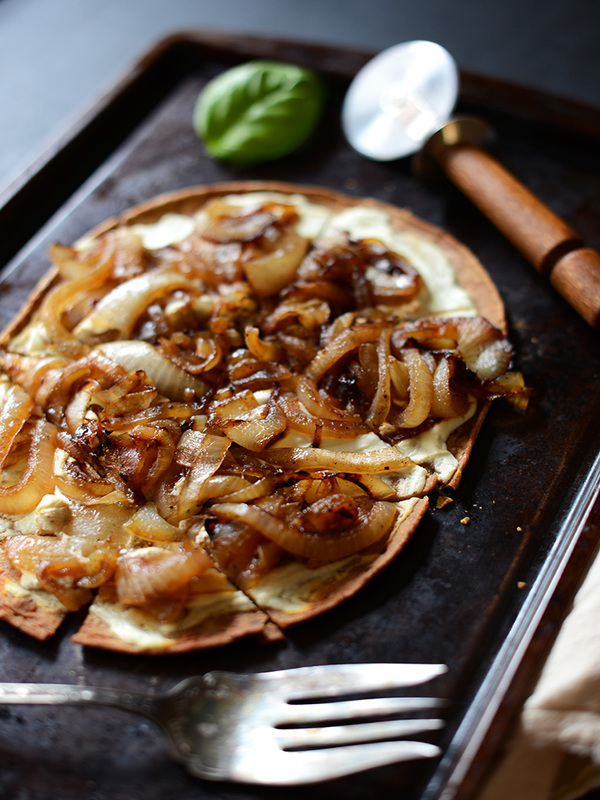 Recipe:  Goat Cheese and Caramelized Onion recipe from Minimalist Baker
1, 10-inch flat bread or small pizza crust (I used Flat Out brand, whole wheat – use gluten-free for GF eaters)
1 medium white onion (cut into thin rings)
Salt and pepper
Olive oil or butter (for sautéing)
3 ounces goat cheese
1 splash milk
Fresh basil or arugula (for topping)
Instructions
Preheat oven to 400 degrees F (204 C) and position a rack in the middle of the oven. If using a pizza stone, place the stone in the oven as it preheats.
Sauté onion in butter or olive oil over medium heat until soft, stirring frequently. Season with salt and pepper. Cover to keep in the moisture if they begin to look dry – add a splash or two of water if they're getting too brown. Set aside once cooked.
Once oven is preheated, brush flatbread with olive oil and place on the pizza stone or a baking sheet and "pre-bake" to crisp for about 5 minutes.
In the meantime, spoon goat cheese into a bowl and add a splash of milk or water to thin so it's spreadable. Whisk until smooth.
Remove flatbread from oven and spread with goat cheese and top with onions – I used all the onions but use less and reserve the leftovers if you prefer.
Place back in the oven and bake for 10 minutes, or until the edges appear crisp and the onions and goat cheese have warmed through
Slice and serve with fresh basil.