Did you know that sweet potatoes are the most sensitive vegetable to freezing temperatures?  If left outside in the cold the tubers become mealy and inedible.
On the day Southwood Elementary planned to harvest their sweet potatoes, they were very aware that they only had a small window of time before that evenings freezing temperature settled in.
Just as soon as the they had the vines pulled and were ready to dig the sky opened up and poured down rain. And not a light fall mist or sprinkle, but sheets of continuous rain!!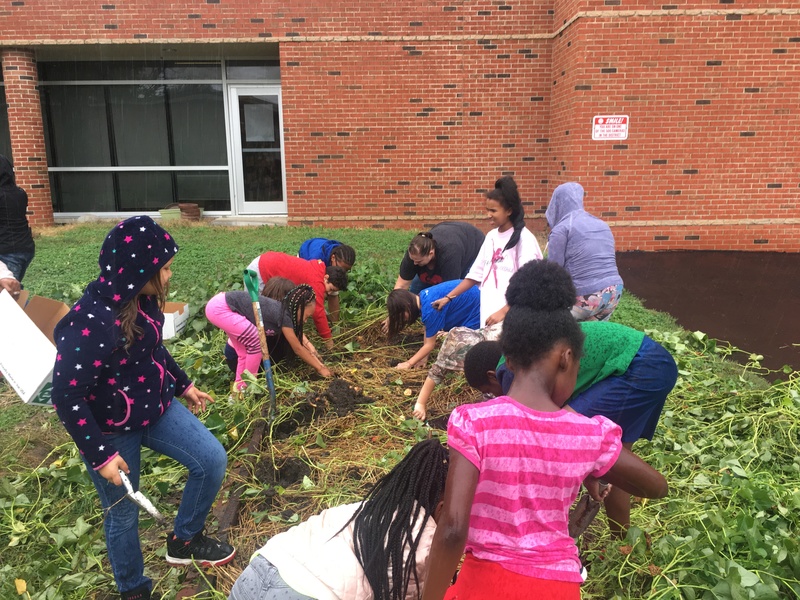 The rain quickly turned the garden into a soupy, muddy mess.  Students were covered in mud digging quickly and screaming with delight every time someone pulled out a sweet potato. The look on their teacher, Ms. Parson's face was priceless!
To celebrate the end the season we prepared an autumn inspired salad with sweet potatoes and kale from their garden.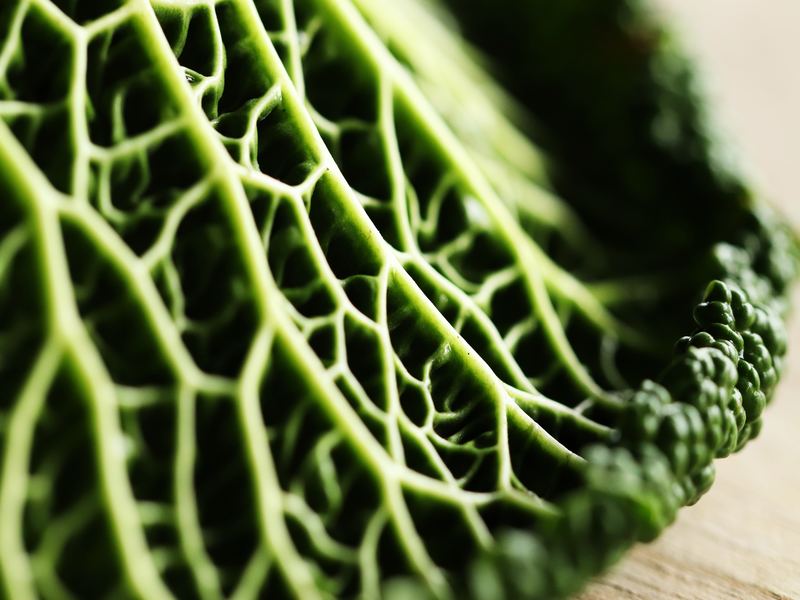 Kale sometimes gets a bad rap for its tough texture and sulfur aftertaste. Massaging the leafy greens with olive oil and a pinch of salt breaks down the leaf's cell wall, releasing the bitter compounds, resulting in softer more pleasant bite of kale. Students washed, chopped and massaged kale using gallon sized Ziplock bags.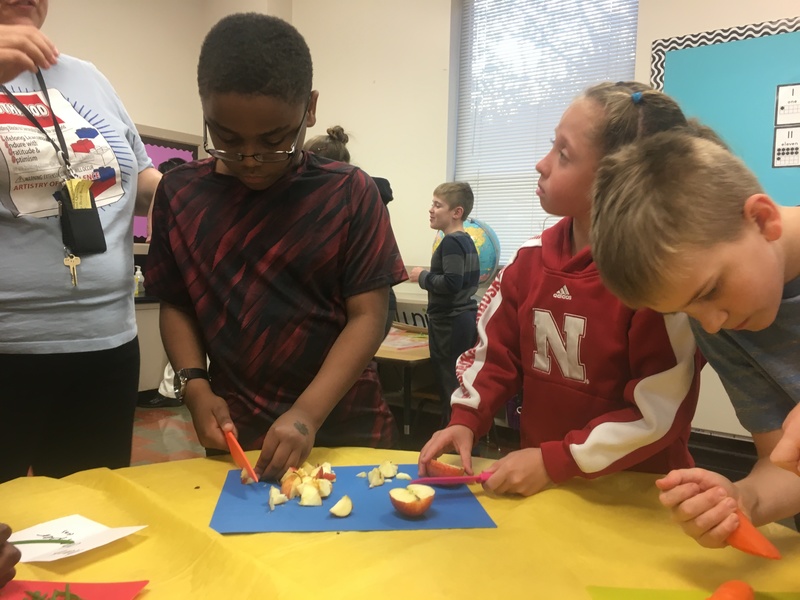 Using safe nylon knives, they chopped apples, green chives and pre-roasted sweet potatoes.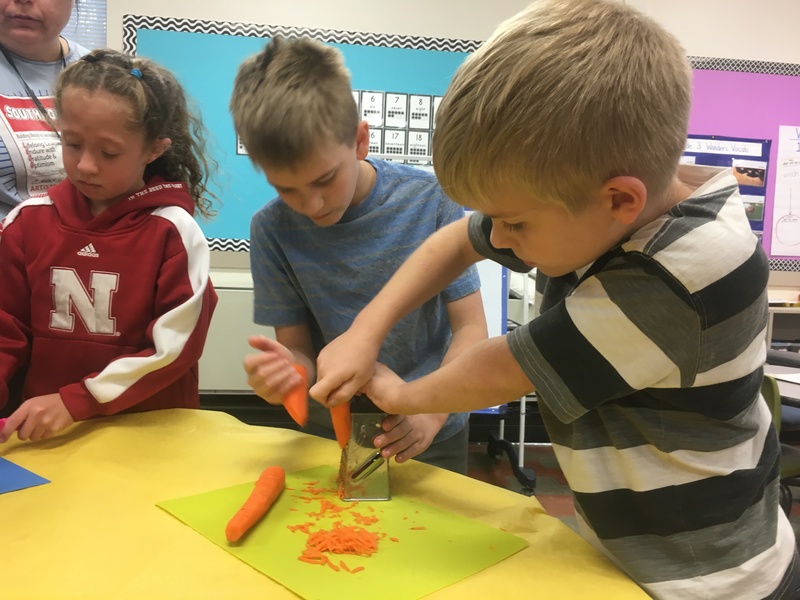 They grated the carrots and added cooked quinoa for added protein.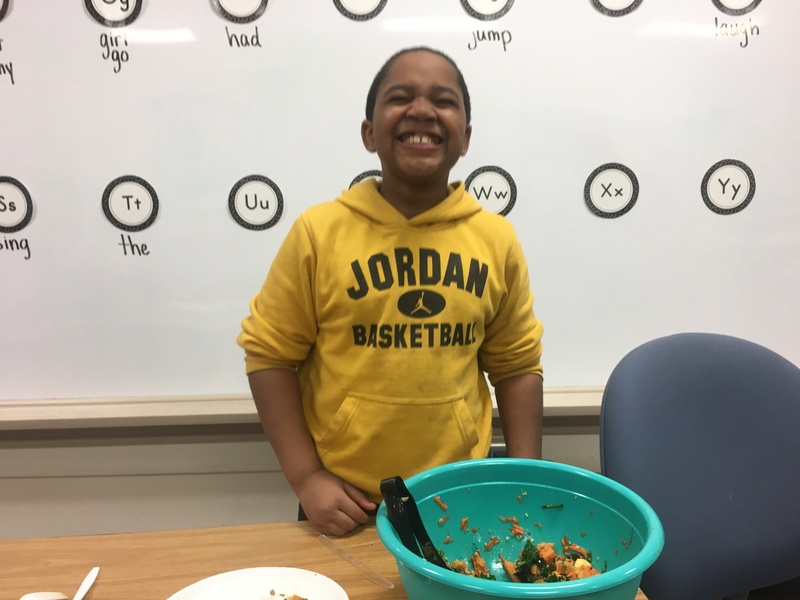 And poured the ingredients for the lemon dressing into a mason jar taking turns shaking the ingredients.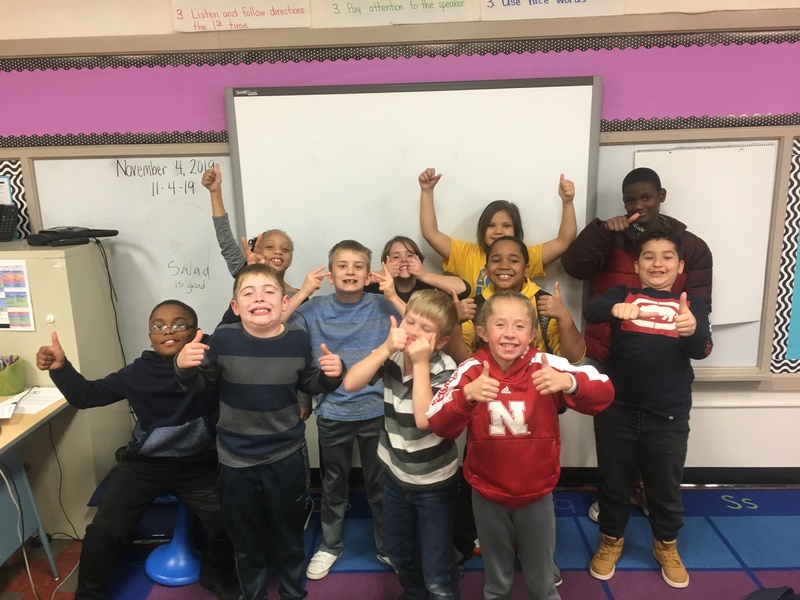 Overall they loved the salad!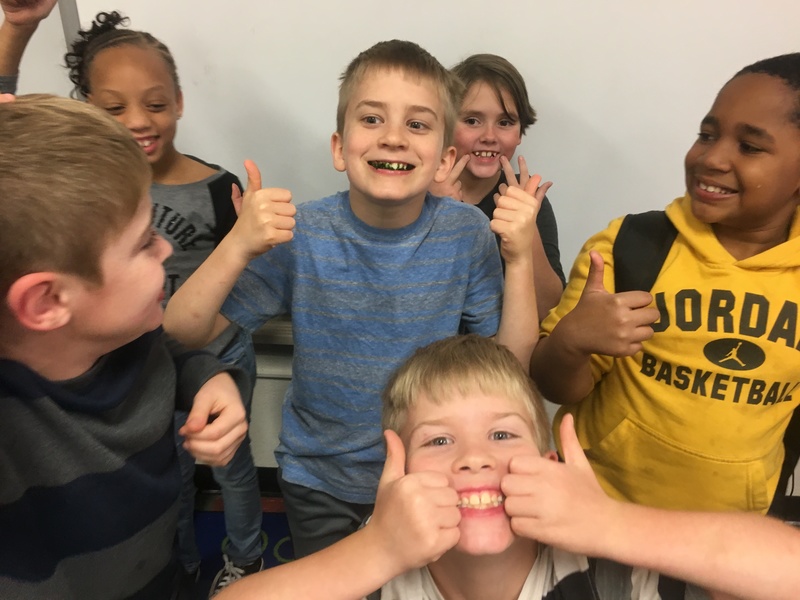 Thank you Southwood Elementary for your dedication to the garden, harvesting 69lbs of sweet potatoes and trying new things!
Autumn Harvest Salad with Lemon Dressing
(This salad was adapted from Pinch of Yum's Autumn Glow Salad)
Salad:
2 medium sized sweet potatoes baked and chopped into 1 inch cubes
1 bunch kale, stalks removed, and leaves massaged
1/2 cup grated carrots
medium apple chopped
1 cup cooked quinoa
Lemon Dressing:
1/2 cup olive oil
1/4 cup lemon juice
1/2 cup chopped garlic or onion chives
2 t lemon
2 T maple syrup
salt and pepper to taste
stir or shake in jar to combine
Toss ingredients together.  Drizzle lemon dressing and mix.