Although school is not in full swing, summer can be a great time for schoolyard gardening! The quiet summer season provides a little extra time to try out new gardening activities that may not be possible during the busy school year. To have a little fun in the garden this summer, the SYG team thought we'd share a list of creative activities for you and your students to try:
Go on a bug hunt- Kids love searching the garden for bugs. Use small cups as "catch and release" jars and see how many different kinds of bugs each student can find. Bug hunts can be really good opportunities to review which garden insects are friendly and which are harmful. Make sure the students remember to handle beneficial insects with care and to dispose of harmful insects properly!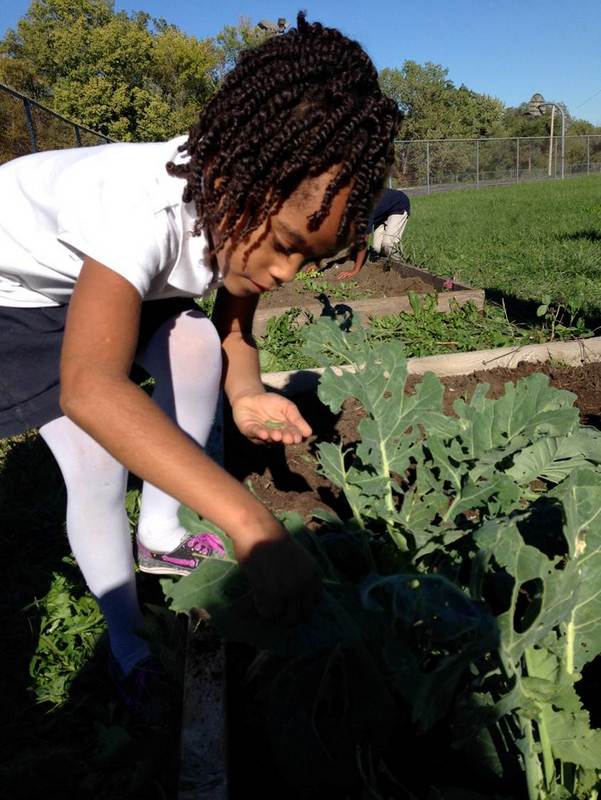 Try a home-grown taste test- This can be a fun way to show students the difference between home-grown and store-bought veggies. After harvesting your summer tomatoes or peppers from your garden, purchase a few store-bought veggies and offer each to the students to try. Ask the students if they can tell which is which and if they prefer the store-bought or home-grown vegetable. You may be surprised to find students enjoy the garden-grown peppers and tomatoes that previously had not liked them!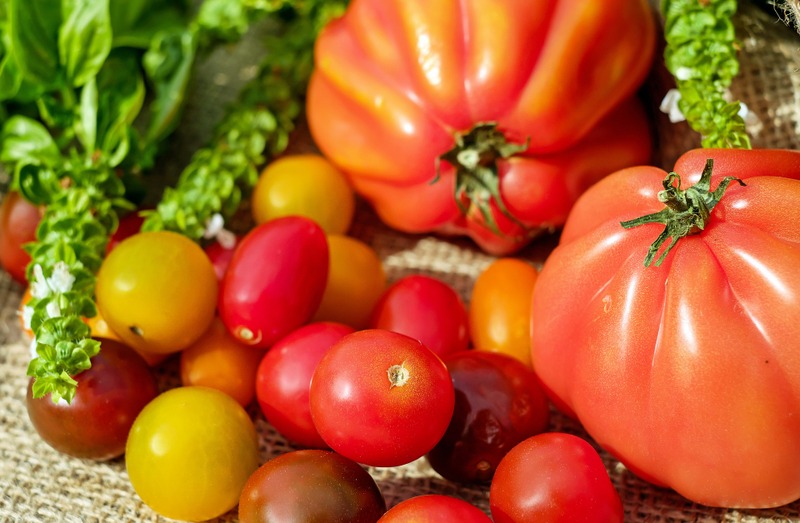 Observe the miniature ecosystems- Give each student a three foot piece of yarn and have them find a secluded spot around the garden. Instruct the students place the yarn in a circle around a section of ground either in or outside the garden and observe the insects, plants, and rocks they see. The students could draw a picture of their miniature ecosystem or record their observations in a garden journal.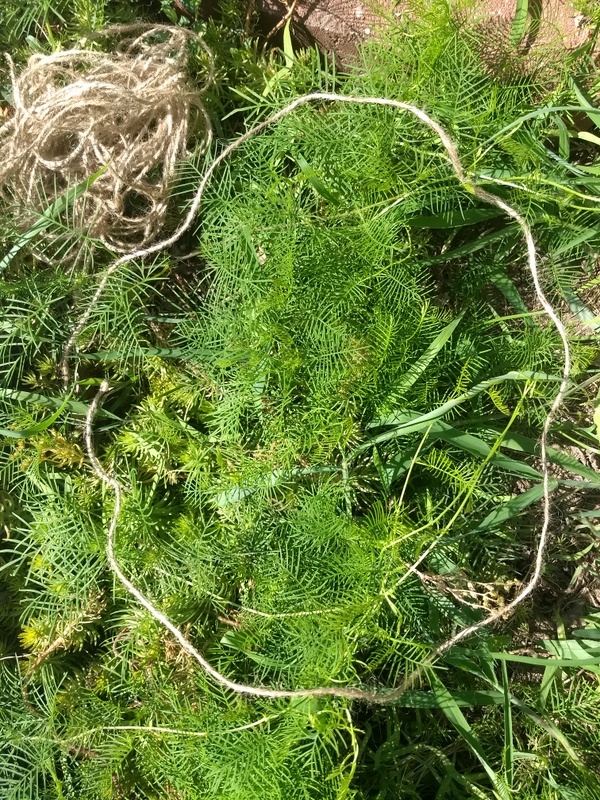 Try out an easy summer recipe- Make cucumber salad, a hummus wrap, or our easy salsa recipe with your summer harvest to enjoy with your class: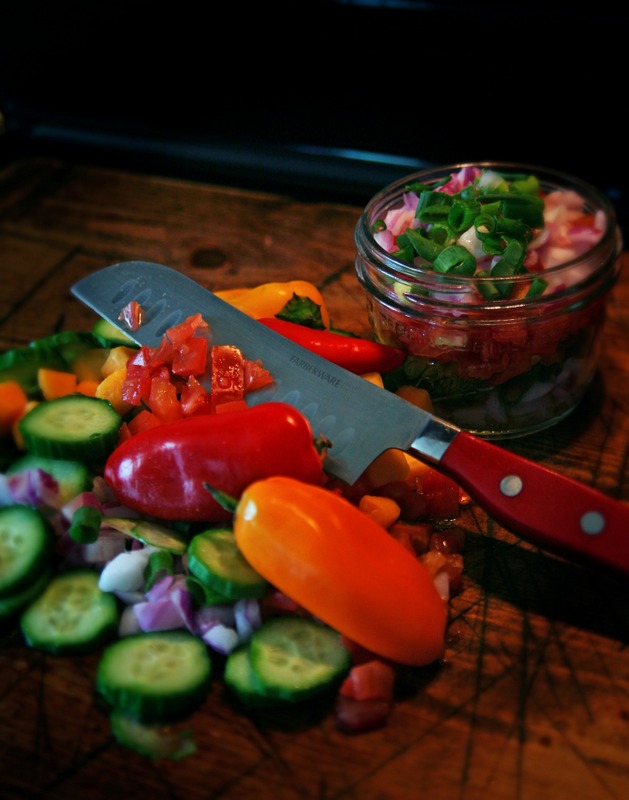 Fresh Salsa
Ingredients
2-3 medium sized fresh tomatoes (from 1 lb to 1 1/2 lb), stems removed
1/2 red onion
2 serrano chiles or 1 jalapeño chile (stems, ribs, seeds removed), less or more to taste
Juice of one lime
1/2 cup chopped cilantro
Salt and pepper to taste
Pinch of dried oregano (crumble in your fingers before adding), more to taste
Pinch of ground cumin, more to taste
Directions–
Roughly chop tomatoes, peppers, and onion. Make sure to remove seeds from peppers.
Place all ingredients in a food processor and pulse a few times to combine. Can also be chopped finely by hand.
Place in a bowl to serve. Adjust seasonings if necessary. Enjoy!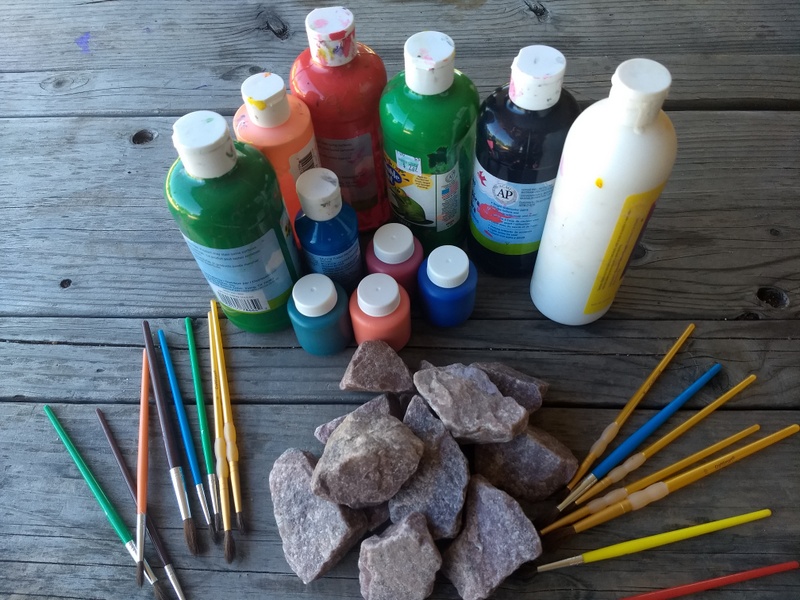 Make decorative garden rocks- This can be a fun way to make creative plant markers or to just add a little personality to the garden space. Collect semi-large rocks from around your garden and have the students decorate them with paint and glitter. Brainstorm a list of what fruits and vegetables have been grown throughout the year and have the students paint their favorite veggie on the rocks. This can also be a good opportunity to review basic gardening concepts by having students draw beneficial insects (bees, ladybugs, butterflies), water droplets, or sunshine.