Planting with students in the garden is always a fun time, but sometimes can result in seeds planted not in rows but rather in overcrowded mounds.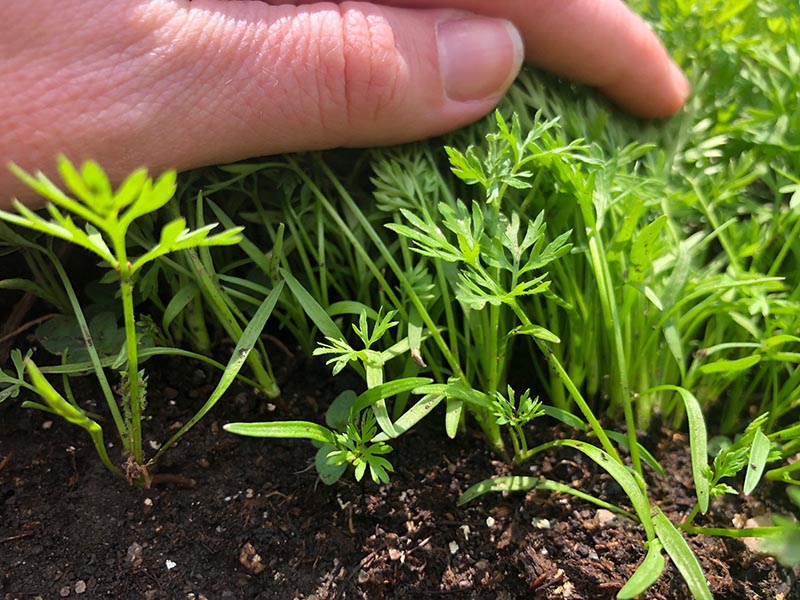 Thinning or pulling out seedlings to make space for others to grow, is especially important for your root vegetables (carrots, radishes, turnips) and even some greens (mustard greens, swiss chard, tatsoi). Making room for the plants to grow is essential for nice sized root veggies and helps deter greens from bolting too quickly. Watch SYG's  How To Thin Your Seedlings video tutorial to learn more.
Pulling out perfectly good seedlings may seem like a waste, but these seedlings or "microgreens" are nutritious and can be used many ways so as not to waste your planting effort.
A few of our favorites include –
Incorporate seedlings into SYG's Homemade Ranch Dressing recipe.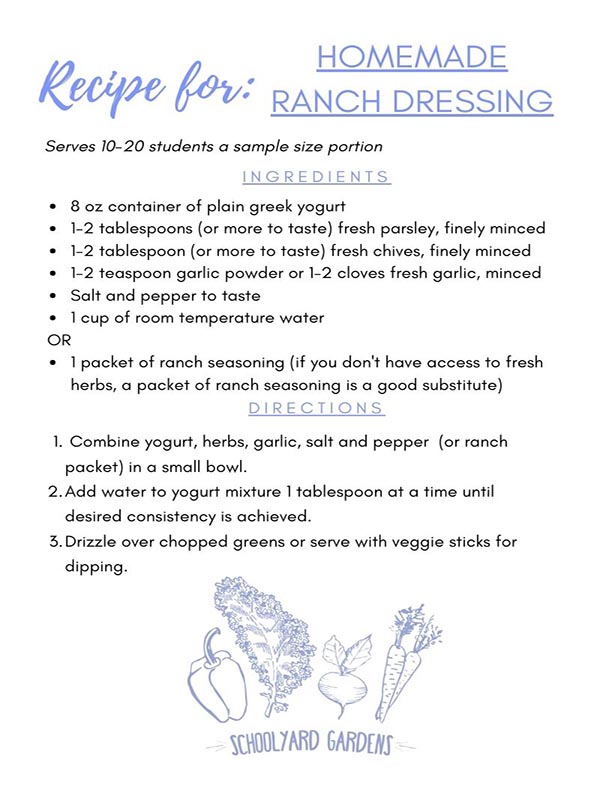 Use our Taste Test Evaluation Activity and play "Guess the Vegetable" taste test game. Thin one or more varieties of seedlings, wash them and place each type in individual bowls.  With tongs, have students taste each seedling separately and guess as a class what vegetable each seedling tastes like.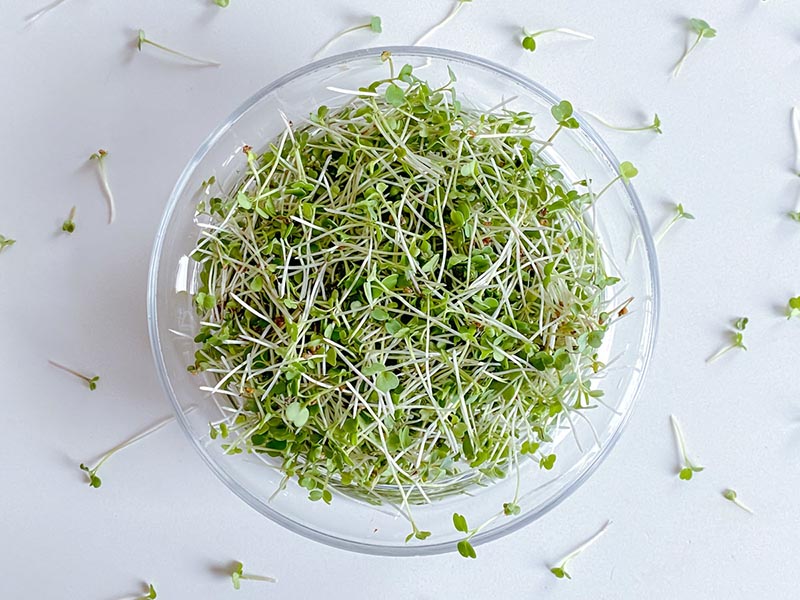 Make a fancy garden h'orderves. Take a cracker and a shmear of hummus or cream cheese and place a few thinned seedlings on top to create a beautiful h'orderves from the garden.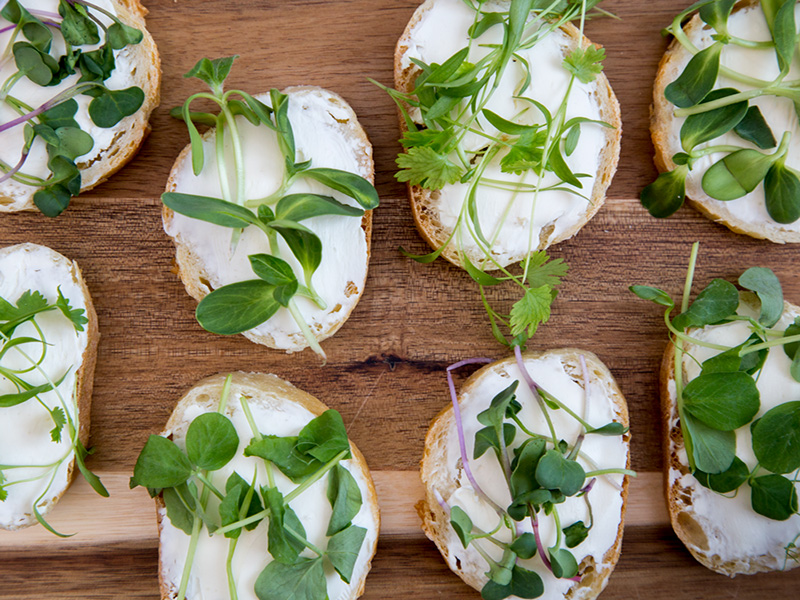 Be sure to check out our Digging Deeper page and Schoolyard Gardens YouTube channel for more recipes and activities using your garden harvest!